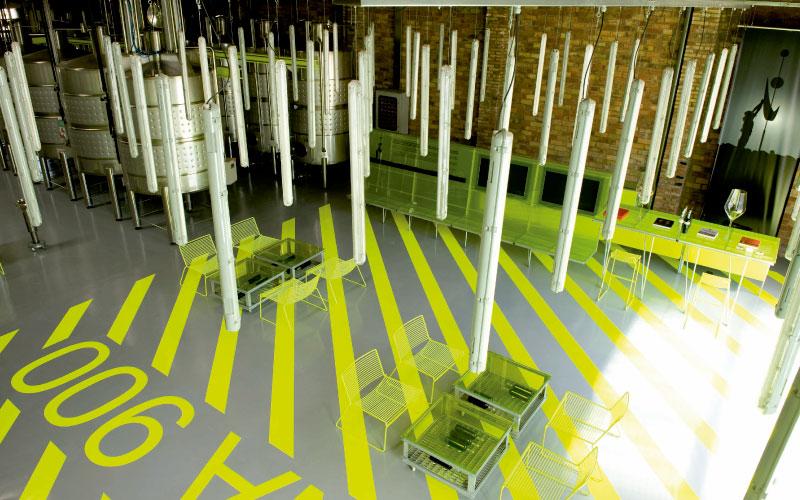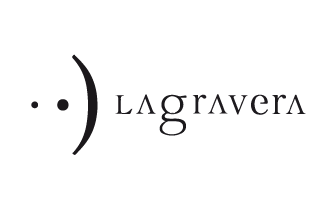 Ctra. de Tamarite 9, Alfarràs, 25120 - (Lleida)
First Prize 3M the official College of architects of Catalonia in interior spaces, design and ephemeral assemblies. Special mention to the innovation, quality and sustainable development to the awards routes of the wine of Spain. Lagravera produces wines of certified ecological production (CCPAE) in a privileged spot, between the slope South of the long Sierra and the river Noguera Ribagorzana, within a special microclimate, where grown in property a 11 acre vineyard carefully cared, obtaining high-level qualitative grapes after the harvest (in boxes of 8 kg) and triple selection, both manual It is transformed into wines that convey all the passion in this project.
The wine that comes from the stones. Lagravera is Earth, gravel and grape. It is the evolution of a former gravel pit, and its meticulous restoration, in a unique vineyard. A unique space. It is the respect and care of the Earth and the environment, is the talent, ingenuity and the ability to carry out an ambitious project. It is the symbol of what the Earth gives us. Honra is an honor that is in the heart. We have created wines that love and respect nature. Wine growing with the desire to be proudly named Onra.
Techniques of planting, monitoring and control of the latest generation. A certified organic viticulture, guarantee of the natural balance between the exploitation and the environment. A single goal: get a top quality product. Lagravera is a pioneer in the denomination of origin in the treatment and care of the cold chain, starting with a system in the own vineyard to lower the temperature of the grapes up to 4oC process it so in the best possible conditions.
Also collaborates in researching, with the University of Lleida, carrying out a project of R D I set with the research group of the Centre of agri-food biotechnology developments (analyzing the abcisic acid, the ratio of tartaric and Malic acid, poly total phenols content, and finally compounds in its varieties).
The plantation is made up of nine varieties perfectly spread over fourteen plots. These are worked separately in fourteen different deposits. All of them and together with the influence of terroir, are key to developing the personality of our wines, in its aroma, color and flavor. Once inside the cellar, their small size, an experienced team and the requirement for the job well done do that through treatment and micro-vinification separately from all plots and varieties, work in French oak casks selected among the best Coopers, you get an excellent product of a real farm organic wine.