WE HAVE A NEW WEBSITE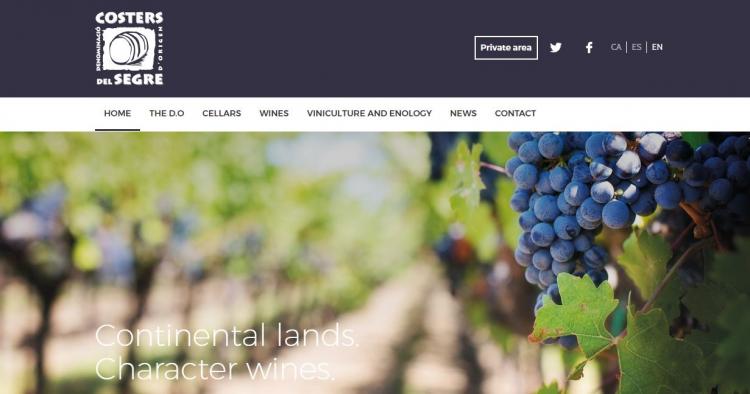 Costers del Segre designation of origin has renewed the website, get to know the culture of our wine is the best way to discover the lands of Lleida. It is a very visual website, dynamic and easy on you can find all the information concerning the DO, wineries and wines.
The site is divided into six different categories giving prominence to the wineries and wines with the novelty of a form of wines by type of wine, variety and wine cellar, where, in each reference you can find a brief description of the wine. Also the situation on a map of each winery.
On the other hand also describes the characteristics of the DO, the human team, statistics and regulations. Parameters of viticulture and enology, surface and allowed varieties.
And finally, a third part of news, where you can follow the news of the recognition of contests, events, etc. .. We are looking towards the future.