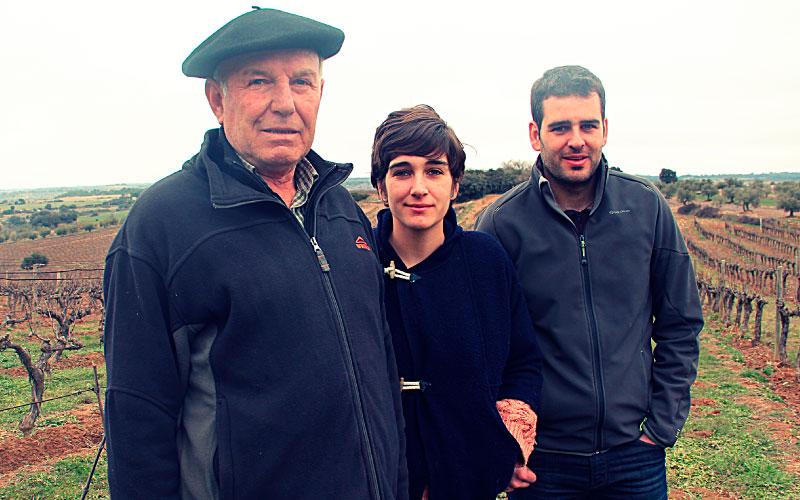 C/ Major, 40, Ametlla de Segarra, 25217 - (Lleida)
Wine tradition to the Bonet family already comes from many years ago but was not until the year 1989 that Jaume Bonet began to take forward the project to plant vines and make his own wine. Currently Jaume his son and his daughter carry this family farm which has thirteen and a half hectares of vineyard and own wine with denomination of origin Costers del Segre and the qualification of organic wine of the CCPAE. Wine Comalats is a native of la Segarra, of village L'Atmella de Segarra, a small fully agricultural rural Centre located about 715 meters of altitude.
The thirteen and a half hectares of vines are Cabernet Sauvignon ans Sira. These varieties as adapted perfectly to our Earth clay and limestone, with altitude and rather dry climate and high contrast in temperature between day and night. A climate which makes the grapes ripen in a leisurely manner and provide a wine very tuned, vigorous and powerful with a lot of structure, color and aged between thirteen and fourteen degrees of alcohol.
The wine Comalats is produced only from grapes from our harvest and account with the qualification of organic wine of the CCPAE, the Catalan Council for the agricultural production; the function of which is to audit and certify organic agri-food products in Catalonia.