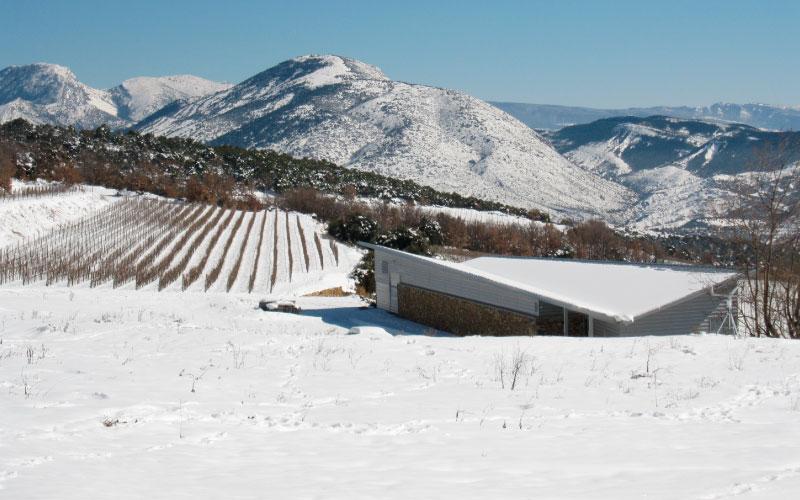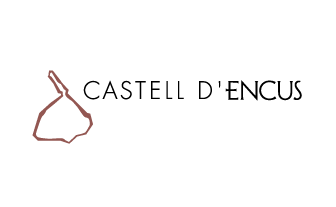 Ctra. Tremp a Sta. Engràcia km, Talarn, 25630 - (Lleida)
The origin of Castell d'Encus stems from the impact the location had on Raul Bobet in 2001 while he was looking for land that could reduce the effects of climate change on vineyards around the Catalan Pyrenees.
Castle Encus mission is to obtain high quality wines. So we have planted 23 of the 95ha in the property in high density with varieties such as Cabernet Sauvignon, Cabernet Franc, Merlot, Pinot Noir, Syrah, Petit Verdot, Sauvignon Blanc, Riesling, Semillon and Albariño. The rest of the land remains as a forest.
In 2004 Joaquim Molins Gil was anexed to the project.
The intention is to produce a limited number of bottles (6000 cases or less) exclusively from the fruit of our vineyards.
Due to our respect for the environment we are not using any herbicide, insecticide or fungicide, except those permitted in organic farming.
The elevation of the property (850-1000 meters), the excellent sun exposure and large wooded area around it, along with its long history make the place look privileged and magical. The estate has an old chapel and fermenting grapes vats carved into the rocks by the monks of the Hospitaller Order (12th century)

The lands are generally calcareous and clay-loam with low organic content, which together with the continental climate and high temperature contrast between day and night, allows us to obtain wines of high quality.
Harvesting is done manually and in small boxes of 10kg only with grapes grown in the estate. The wine is fermented in different materials: wooden vats, stainless steel vats and natural stone. With these three materials wines get very different tones and shades and a great aromatic complexity.
Because of its medieval aspect, the farm has a large number of fermenting vats carved in the stone that work by gravity. After passing a few initial tests they are being reused for fermentation of an important part of our both white and red wines.
In the case of our Quest wine the whole fermentation process takes place in these stone vats. Because of our belief in preserving the environment we do not use any herbicide, insecticide or fungicide, except those permitted in organic agriculture.
The winery was the first to use cold/heat transfer processes of geothermal energy in all its processes in an effort to reduce energy consumption and environmental impact. The winery is also designed to function by gravity in all its processes and has the most advanced winemaking technology.
Whites: TALEIA (Sauvignon Blanco, Semillon) EKAM (Riesling, Albariño) Red: THALARN (Syrah), ACUSP (Pinot Noir), QUEST (Cabernet Sauvignon, Cabernet Franco, Petit Verdot).