Welcome to Costers del Segre
Our D.O.
Getting to know the culture of our wine is the best way to discover the lands of Lleida. A wine that is characterized by its quality and production as well as wineries located in charming natural beauty…
The Costers del Segre Designation of Origin is a mosaic made up of seven scattered throughout the entire basin of the River Segre and the Lleida Pyrenees, with the aim of grouping together and providing a unique personality for grape and wine-growing in the province of Lleida.
Our DO has well-defined characteristics that differentiate us from the others, such as our privileged location with soil of a limestone composition and a marked Mediterranean climate, featuring strong thermal fluctuations that daily and seasonally make it ideal for growing grapes.
DISCOVER IT
Cellars
Another characteristic is the high ingenuity and imagination of growers and processors in the lands of Lleida. Costers del Segre is a region with modernity and innovation applied to unique and sustainable viticulture.
EXPLORE
Our wines
Throughout our DO, the traditional Macabeu and Parellada white wine varieties are predominant. This results in the white wines of the region of Costers del Segre having a classic profile, that is to say, light, fruity and acidulant. The successful acclimatization of Chardonnay in the region has opened the door to wines with more modern characteristics, both young wines or fermented in oak barrels, with a better structure and their varietal character more present.
The main red wines are Cabernet Sauvignon, Merlot, Syrah, and Pinot Noir, but traditional varieties are also cultivated, mainly Tempranillo, Grenache and Trepat. Within the logical nuances that the land of each area gives its grapes, the red wines of the Costers del Segre DO are characterized by a powerful aroma and balanced flavour while delivering a good tannic expression, and on the palate they are tasty, ample and structured.
EXPLORE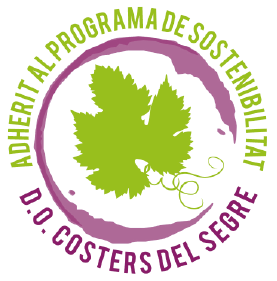 Sustainability program
Costers del Segre, the first DO with its own sustainability program, with the aim of continual improvement with the best resources we have today without compromising those of tomorrow, while taking into consideration environmental health, economic viability and social accountability
No front page content has been created yet.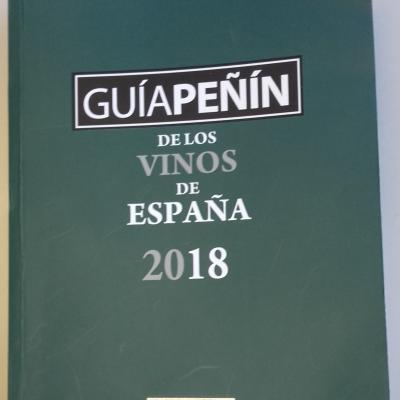 Of the 106 scored wines, 1 has been considered good (80 to 84 points), 55 very good (85 to 89 points) 49 excellent (90 to 94 points) and 1 exceptional (95 to 100 points) thus recognizing the high quality of the wines in our territory. The highest score was for Cérvoles Estrats 2012 Cérvoles Celler, who with 95 points entered on the podium of the best wines from the Guide and that they are considered exceptional. The wines of the DO Costers del Segre scored between 90 and 94 points are:Bodegas Costers del Sió: Alto Siós 2013 (92), Finca Siós 2014 (91), Siós Brut blanc de noirs 2014 (91), Siós Rosé 2014 Brut Reserva (91) and Siós Cau del Gat 2014 (90).Bodegas Torres: Purgatori 2013 (92).Castell d'Encús: Ekam Essència Semidulce 2013 (94), Thalarn 2014 (93), Quest 2013 (93), SO2 2014 (93), Taleia 2015 (93), Acusp 2014 (91), Ekam 2015 (90) and Taïka 2012 (90).Castell del Remei: 1780 '13 (90) and Oda Negre 2015 (90). Cérvoles Celler: Cérvoles Estrats 2012 (95) and Cérvoles 2014 (90).Clos Pons: Clos Pons 812 (93), Roc Nu 2011 (92), Roc de Foc 2013 (91), Alges 2013 (90) and Sisquella 2015 (90). L'Olivera: Agaliu 2015 (91), Eixaders 2014 (90) and Missenyora 2015 (90).Lagravera: Ónra MoltaHonra blanc 2014 (92), Ónra Dolç Solera (91), La Pell negre 2014 (90) and Ónra blanc 2015 (90).Letitvi: Dos Mons 2015 (90).Mas Blanch i Jové: Saó Expressiu 2010 (92), Saó Bl. 2015 (91) and Saó Abrivat 2012 (90).Raimat: Raimat 100 2015 (92), Vol d'Ànima de Raimat Rosé 2016 (90) and Raimat Boira 2015 (90).Sauvella: Mirífica 2009 (91), Qarant 2009 (90) and Luscinia Eximia 2011 (90).Terrer de Pallars: Conca de Tremp 2015 (90), Conca de Tremp Blanc 2016 (90) and Carràmia 2015 (90).Tomàs Cusiné: Finca Racons 2015 (93), Geol 2015 (93), Auzells 2016 (92), Finca Comabarra 2012 (92), La Serra del Vent 2016 (92), Finca Barqueres 2015 (91) and Vilosell 2015 (90). Peñín guide is made by José Peñín, journalist and expert wine in collaboration with a team of professional experts in the world of wine. For several months there have been meticulous tastings of wines from all wine regions offering a view of the Spanish wine scene. This year the Peñin guide of the wines of Spain 2018 offers information on more than 11,500 tasted wines from more than 2,100 wineries. Highlights once again the quality level of the wines that keeps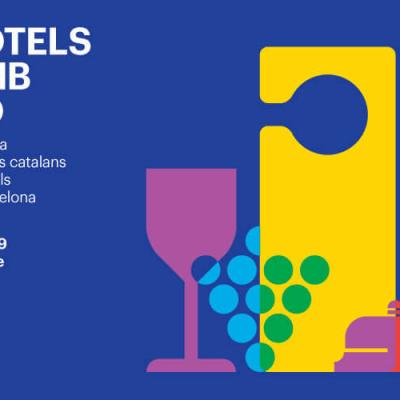 From 23 to 29 October, 25 historical hotels of Barcelona, offer, for the sixth consecutive year, a tasting of wines with Catalan denomination of origin in their most intimate and inspiring spaces. The DO Costers del Segre organizes two tasting sessions at the Hotel Catalonia Barcelona Plaza (Plaza Spain 6-8) from 19 h to 20:30 h the following dates:1st Session: 26 October. 2nd Session: 27 October. Both sessions will be led by Jordi Martínez, sommellier, who will explain the characteristics of the wines produced in the denomination of origin Costers del Segre. Attendees can enjoy 6 different wines wineries Cercavins, Clos Pons, L'olivera, Mas Ramoneda, Raimat and Vila Corona.This campaign is organized by INCAVI and the Guild of Barcelona hotels, counts with the collaboration of the DO's Catalan.More information: http://www.mesqhotels.cat/hotel/catalonia-barcelona-plaza/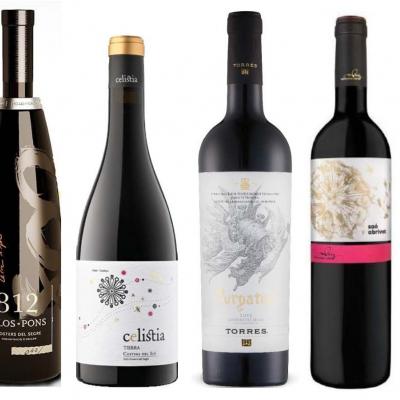 Last Friday, October 6 the Auditorium of Vilafranca del Penedès hosted the awards ceremony of the fifth edition of the Vinari awards , prizes born with the will to make the best wines from Catalunya.870 samples were presented in competition, only the best wines scored in the early rounds during the months of June and July in Monvínic Barcelona, have made site in the final held in the cooperative Winery of Rubi.The wines have participated in twelve categories, each of which has received a gold Vinari, three Vinari of silver and five Bronze Vinari. Prize Vinari NISSAN was also awarded to the best organic wine, the AGBAR Vinari Prize to the best wine label and the special Vinaris to the DO, which recognize the best three wines from each of the denominations of origin of Catalunya.The wines of the DO Costers del Segre award winners are: VINARI OF SILVERCelistia Tierra Tinto 2015 – Costers del Sió / reds category of 2012 Crianza812 - Clos Pons / reds category guardianVINARI OF BRONZESao White 2016 - Mas Blanch i Jové / category CrianzaSao white Abrivat - Mas Blanch i Jove / white CrianzaPurgatori 2013 - Cellers Torres category / guardian special VINARIS DO COSTERS DE SEGRE REDS CATEGORYVinari special Gold - 812 of the 2012 Vinari, Clos PonsVinari of special silver - Celistia Tierra Tinto 2015, Costers de Siovinari of special bronze - Purgatori 2013, Bodegas Torres The awards have the support of the Catalan Institute of vine and wine (Incavi) and the participation of Catalan winemakers and sommeliers and the specialized press associations.